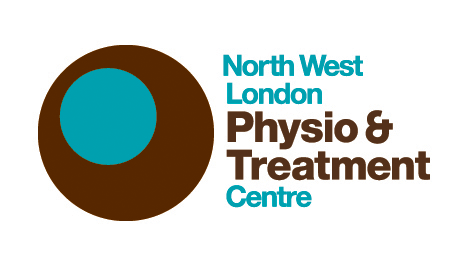 North West London Physio & Treatment Centre
What our Patients Say About Us
The sessions at NWL Physio are transformative. Gonda has impacted my strength, flexibility and recuperation hugely. Her knowledge and advice is second to none. Cannot recommend highly enough.
Naomi
I would like to thank Gonda Lewis for all the work that we did and for her professional care. I broke my shoulder just before lockdown. I was given excellent exercises and I couldn't have got to this point so quickly without her. I am now nearly back to normal. We had virtual sessions which worked out well as clinics were closed. I would always recommend this clinic.
Mrs L J Edgware
​
I would like to express my sincere thanks and appreciation for my therapist, Justina Polydore. I have been flat-bound for over a year and she has been so thorough, encouraging and positive in helping me take my first steps towards improved mobility. She is never bossy but always manages to gently push you in the right direction. My confidence is taking great strides. Thank you Justina.
P. North London
​
I would like to thank all the staff and my amazing therapist Johnny for the care and support throughout my recovery journey from a partial knee replacement. The from the moment I walked in I was pit at ease by the lovely ladies on Reception, who always have a smile and time for you and the words of encouragement always helped.
I would not hesitate to recommend to my family and friends if they needed any physiotherapy.
L, London WD6
​
Over the last 10 years I have been to many physiotherapists in North West London but it was only when I was recommended to see Gonda Lewis that I felt truly looked after. From the moment you arrive you are in good hands. Starting with front of house - Debbie and Phoebe - who are both welcoming and caring. I have been seeing Gonda for many years and more recently Johnny Lawton. The physiotherapy for my lower back problem from Gonda and Johnny has been outstanding. I only ever need a few sessions before being completely well again. Pity because I enjoy our chats. Additionally, unlike other centres, staff retention is high, therefore you can rely on continuity of care.
J, North London NW11
I have required the services of North West London Physio on various occasions over the last 15 to 18 years for different bony problems. The practitioners have always been totally professional, highly skilled and very caring individuals who put the interests of their patients first; the other staff have similarly been very kind, pleasant and efficient people who make one feel welcome: the new premises in Colindeep Lane are extremely comfortable and there is very ample parking space for patients.
RJT, Hendon NW4
I have spent a long time over the last year looking for a suitable physio to help me with my condition. Since coming to this clinic I've been able to walk freely by simply following the exercises in the regime laid out for me. I've managed to lose weight by doing advised exercise and generally having simple processes for dealing with back pain. I am pain free without the need for medication. I would highly recommend that people with back pain attend this clinic as soon as they are able.
J, Hendon
Welcoming and friendly environment yet extremely professional. Physiotherapists are passionate about what they do and this is reflected in the positive outcomes of treatment. I would strongly recommend NWLPTC to all.
J, Saffron Waldon
I would like to thank the clinic and in particular Adam Mackie for all the help with my Trochanteric Bursitis. Adam is a master of physio and I would recommend him.
P, Borehamwood
Ankle is brilliant – I wouldn't have known I broke it!
M.S, London NW3
Badly sprained ligament in my ankle. Limped in using a stick. 'Jived' out after five treatments. Thank you Susannah, you are a miracle worker.
A.S. London, N3
I have been a patient of NW London Physio for nearly 30 years, pretty much as they opened and have managed to continue playing golf and tennis on a very regular basis largely as a result of their fantastic treatment, discipline, humour, kindness, compassion, education and general advice.
I have and will continue to recommend them to all of my aging sporting colleagues and younger upstarts who are silly enough not to be already using them.
G. D, London, NW3
A really top-class practice. The Physiotherapy and exercises I received after I broke my leg were so expert that my leg feels stronger than before. I also have the feeling that whoever I see for whatever reason really wants me to get better and that all helps the healing. I wouldn't go anywhere else.
S. S London, NW11
I injured my lower back last year playing golf, but thanks to the expert treatment and correct stretching and strengthening exercises shown to me by Gonda Lewis, I am now feeling a lot stronger, my confidence has been restored and I am able to resume the game I love.
P.R, Stanmore
I just wanted to tell you that I came to you in pain, not having been able to run because of the pain for three years. Two days ago I completed a sprint triathlon (400M swim, 17.5k cycle and 5.5k run) in 1 hr 13 minutes. I could not have done this without the determination of Susannah to discover the mysterious secret of my long-term injury. She kept at it, subjected me to weekly agony, and I have come out the other side, not just pain free, but competing, and getting fitter and faster every week.

Thank you. I had given up hope till my consultant sent me to you.
I.A. AL8
I have always found Ruth Liebling at the NWL Physio and Treatment Centre to be incredibly caring, professional and effective. Over a long period of time, they have treated and managed my neck and back problems, helping to maintain my mobility and overall good health.
MA, London N3
I always find everyone kind and very helpful and good at what they do.
AJH, London NW4
I have had a lot of help from this practice on several occasions and always found everyone there very pleasant and helpful. It's been a good experience.
MB, London NW5
I was in severe pain with my right knee. I went to see a top specialist at The Wellington Knee Clinic who said I wouldn't need an op. at present – provided I went to a good physio practice – and that there was only of those, North West London. After regular treatment for a couple of months, I forgot that I was ever in pain. I follow the advice and exercises I was given, and am able to cycle and walk daily, pain free. I even enjoy going for the quarterly maintenance! All the physios are knowledgeable and caring, and get to know their patients. Their appointment system is user friendly so I can go in on my way to work.
MMS, Elstree
I have had treatment at the North West London Physio and Treatment Centre for various problems. The treatment I have received has helped me considerably and I fully trust the analysis and the care my Physio gives me. I am also so impressed by their new premises, which offers such easy access and parking and the new building offers an impressive reception and relaxing environment.
CP, Edgware
I am very grateful for the work that Gonda Lewis did for me. Her approach throughout was professional and holistic, which really appealed to me.
S.S, London, N3
I would like to thank Ruth Solomons for being so helpful and putting me at ease particularly on my first visit.
EI, Edgware
My physiotherapist, Ruth Liebling, is extremely caring, empathetic and listens carefully to all my needs. She adds highly innovative ideas of her own which I have implemented to my great advantage. I find most of the treatments very effective and all-embracing on a physical, mental and emotional scale.
LPK London, NW3
Having had are-occurrence of a knee injury while running, my physio has gotten me well on the road to recovery. In particular, her planning of my treatment around my own lifestyle & circumstances has meant that my recovery has been faster than I expected. The convenient after-work appointments have also been useful in minimising time required off work."
KP, London NW4
I have been a client of NW London Physio for over 25 years. As a sportsman there are always injuries to cope with! I have always found the physios at the clinic very knowledgeable and professional. They do a great job, but on top of that they are humble and honest – they aren't afraid to admit when treatment isn't working and refer me on to a different physio or consultant, which means I can really trust them to make sure I get treatment that does the job.
HH, London, NW4